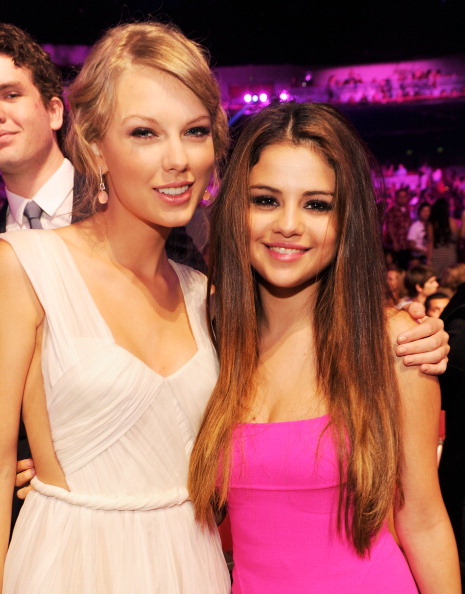 American country music singer Taylor Swift has again reached out to Selena Gomez after her latest split from Justin Bieber.
According to a report in Hollywood Life, the 24-year-old Red singer has told Gomez to stay away from dating anyone at the moment.
Swift has reportedly been single for the past year-and-a-half, since splitting up with One Direction star Harry Styles.
"Taylor is encouraging Selena to follow her lead, even if she won't move to New York she wants her to at least try taking a year off dating," a source told Hollywood Life. "She thinks she should date herself for a while, take the time to get to know herself and appreciate herself."
"But she's not going to force it, she's trying to lead by example this time, instead of forcing her ideas down Selena's throat, she realizes she can be kind of pushy and she's working on that," the insider added.
Swift had previously talked about the former Disney star during an interview with E! News when she was at her Keds event at The Americana at Brand event on 9 May.
"It's been the longest one I think either of us had really," she said. "When your life changes and you become thrust into this really strange whirlwind where what your life is is different from what other people think your life is. And your life is commented on and your life is written about and fictionalized and all that. Both of us have kind of stuck it out and hung in there through all the different changes we've gone through."
"Longevity is something you really can find very precious and rare in friendships," Swift added.
Meanwhile, Gomez posted an image on Instagram, in which she is seen with her grandfather, David Cornett.
"Papas girl. Folks, I'm home. Mark 2:1," she wrote.